We're open! Dependable Auto Repair In Raleigh
Whether you need your brakes serviced, oil changed, battery replaced or other auto repairs, Duty Tire & Service Center in Raleigh is here to help. Save time by calling 919-772-6100 to schedule an appointment or just stop by at 405 Tryon Rd and drop your vehicle off at our repair shop.
Duty Tire & Service Center, Raleigh's Best Auto Repair Services
Since 1973, Duty Tire & Service Center has provided the Raleigh area with five-star auto repair. Our goal is to offer top-notch auto repair services available at affordable prices. Call today to schedule an appointment at 919-772-6100 or come by the shop at 405 Tryon Rd.
Convenient and Fast
We know your time is important. That's why we are conveniently located near you in Raleigh, NC. Most truck or car maintenance services can be performed while you wait. Many repairs can be completed the same day. Difficult or easy, our mechanics will get your auto repairs done quickly and get you back on the road in a jiffy. Call today to schedule an appointment at 919-772-6100.
How Much Will It Cost?
We will provide you with a straight-forward estimate before beginning any repairs. Ask us about options to keep auto repair cost low or discuss upgrades with one of our mechanics to keep your car running at peak performance. We stand behind all of our work with a guarantee you can take to the bank.
We Can Handle It
We provide the Raleigh area with reliable, affordable automotive maintenance and repair services. You'll be hard-pressed to find the same level of professionalism and service that our auto mechanics provide! Our certified technicians and highly trained auto repair specialists provide the best service in Raleigh on domestic and import cars and trucks of all types.
Call today to schedule an appointment at 919-772-6100 or email us.
Discover What We Do!
4x4 Services, Alignment, Brakes, Car & Truck Care, Domestic Cars & Trucks, Electric and Hybrid Vehicle , Electrical Services, Electronic Services, Engine & Transmission, Engine Maintenance, Expired Warranty Care, Fleet Brakes, Fleet Drive Train, Fleet Electrical, Fleet Electronics, Fleet Engine Work, Fleet Front End Services, Fleet General Services, Fleet Suspension Work, Fleet Tires, Fleet Wheel Services, General Services, Heating and Cooling Services, Import Cars & Trucks, Inspections and Emissions, Miscellaneous Services, Quick Lube Services, Tires, Towing and Undercar Services
Vehicle Tips
According to recent studies, 5 percent of all motor vehicle fatalities are clearly caused by automobile maintenance neglect.
The cooling system should be completely flushed and refilled about every 24 months. The level, condition, and concentration of coolant should be checked. (A 50/50 mix of anti-freeze and water is usually recommended.)
Never remove the radiator cap until the engine has thoroughly cooled. The tightness and condition of drive belts, clamps and hoses should be checked by a pro.
Change your oil and oil filter as specified in your manual, or more often (every 3,000 miles) if you make frequent short jaunts, extended trips with lots of luggage or tow a trailer.
Replace other filters (air, fuel, PCV, etc.) as recommended, or more often in dusty conditions. Get engine drivability problems (hard stops, rough idling, stalling, diminished power, etc.) corrected at a good shop.
A dirty windshield causes eye fatigue and can pose a safety hazard. Replace worn blades and get plenty of windshield washer solvent.
Have your tires rotated about every 5,000 miles. Check tire pressures once a month; let the tires cool down first. Don't forget your spare and be sure your jack is in good condition.
Check your owner's manual to find out what fuel octane rating your car's engine needs then buy it.
Keep your tires inflated to the proper levels. Under-inflated tires make it harder for your car to move down the road, which means your engine uses more fuel to maintain speed.
Lighten the load. Heavier vehicles use more fuel, so clean out unnecessary weight in the passenger compartment or trunk before you hit the road.
Use the A/C sparingly. The air conditioner puts extra load on the engine forcing more fuel to be used.
Keep your windows closed. Wide-open windows, especially at highway speeds, increase aerodynamic drag and the result is up to a 10% decrease in fuel economy.
Avoid long idling. If you anticipate being stopped for more than one minute, shut off the car. Contrary to popular belief, restarting the car uses less fuel than letting it idle.
Stay within posted speed limits. The faster you drive, the more fuel you use. For example, driving at 65 miles per hour (mph) rather than 55 mph, increases fuel consumption by 20 percent.
Use cruise control. Using cruise control on highway trips can help you maintain a constant speed and, in most cases, reduce your fuel consumption.
Keep your engine tuned. A fouled spark plug or plugged/restricted fuel injector can reduce fuel efficiency as much as 30 percent.
Inspect the engine's belts regularly. Look for cracks or missing sections or segments. Worn belts will affect the engine performance.
Have the fuel filter changed every 10,000 miles to prevent rust, dirt and other impurities from entering the fuel system.
Change the transmission fluid and filter every 15,000 to 18,000 miles. This will protect the precision-crafted components of the transmission/transaxle.
Inspect the suspension system regularly. This will extend the life of the vehicle's tires.
What Our Customers
Are Saying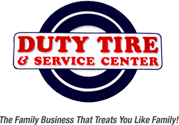 A great place to always get your car serviced! The people here are great and the prices are always competitive! It's nice to have a friendly repair shop that doesn't take advantage of people.
Jerry Hester

, 09/04/2020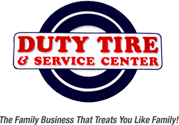 Duty Tire does great work on my vehicles at reasonable prices. I've been using them for a couple years now and I've never had a bad experience. They've earned my trust, and that's extremely valuable to me!
Michael Jaworski

, 08/27/2020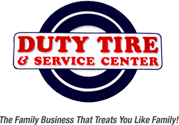 HONEST, reliable, and quick service!
Randy Okolichany

, 07/02/2020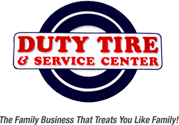 Amazing, communicative and honest, which is super important to me. Super quick, super easy, and the guys act like everyone is their friend.
Barry Gibson

, 06/24/2020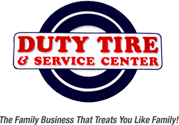 Quality service
Jay Hunt

, 03/07/2020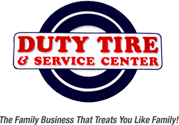 Good folks. Quick service.
Tim Zickrick

, 02/23/2020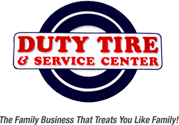 Guys were friendly and knowledgeable. We will visit again.
Wesley Evans

, 02/22/2020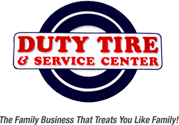 Once again Duty Tire, Steve Duty A& staff have come through for me!! Had to get my car serviced and didn't worry or think about going anywhere else!! Folks they Awesome!! + service!! Steve, Kevin & staff are excellent!!
Jan Bunn

, 02/12/2020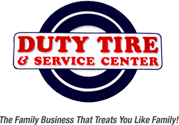 Always honest and forthcoming. Great prices and polite. Definitely recommended!
Dan Benscoter

, 01/29/2020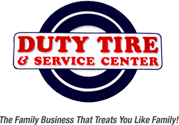 They do very good work and their customer service is great.
Donna Davis

, 01/12/2020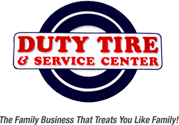 Really nice people!!
john calero

, 01/11/2020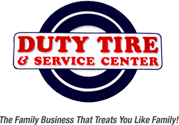 Quality service at an affordable price. I went here last time I needed to get my 95K mile routine maintenance done. I ended up waiting for 2 hours because they had a lot of customers in the morning but overall they saved me 100 dollars compared to if I had gone to the Toyota dealership to get my car serviced.
Steven Yan

, 01/11/2020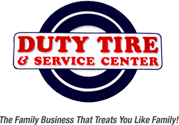 Nice people good service.
Crickett Millette

, 11/30/2019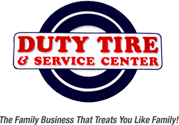 They are always respectful, treat you very nice, and do good work. I like the service there.
Peggy Robinson

, 11/29/2019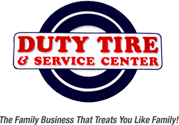 Owner Steve Duty, very personal and fair in pricing.
John Woods

, 11/26/2019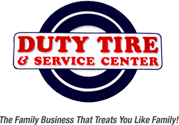 Have been going there for years, and they're very professional. Will take care of your car, and they're open till 6 pm.
Lakesha Parker

, 11/20/2019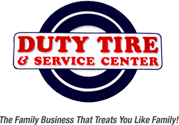 This team is the best. You want to feel like you're being treated fair by a family owned business that honestly gives back to the community then this is the spot.
Les Stewart

, 11/20/2019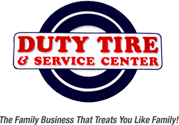 I've been going to Steve at Duty Tire for years and it is always the best service, no non-sense and excellent labor at a fair price.
Aurora Peavey

, 10/26/2019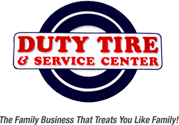 They are honest, reasonable and have great customer service.
Latricia Nelson

, 10/24/2019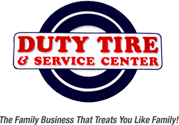 I can't put into words the level of service I've gotten here. I moved to Raleigh in 2014 from Eastern NC, and I've always been particular about choosing mechanics and who works on my vehicles. However, Steve and his crew there have always provided the most excellent service. They've done brakes, suspension work, and odds n ends on a few of my vehicles. Always quick and friendly, with a pleasant and friendly waiting area, this place is truly what all auto service centers should be. I would recommended them to anyone looking for a shop where they'll treat you right.
Ben McLawhorn

, 09/18/2019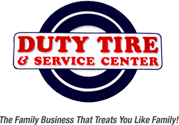 Awesome service! They are Big sports fans and I always seem to meet awesome people while I'm waiting for my car to get done! Family operated since day uno! Don't see that much anymore! Keep Rocking Steve & Kevin! Go PACK!
Ya- Man

, 06/15/2017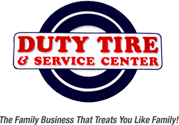 Walked in.. Asked for someone to check my tire that wasn't holding air... They took my car in without any wait time.. Plugged it and wouldn't take a tip.. Hats off to you guys for a fast job
Abdulla Alblooshi

, 07/24/2017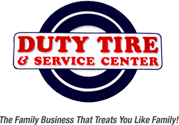 Excellent service and excellent pricing!
Jase Slaughter

, 07/30/2017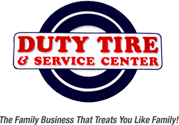 My car sprung a leak Sunday night a few blocks away so I drove here and left it overnight. I came back Monday and they patched it for me for a very reasonable price and the service was great
Ben Zeigler

, 07/31/2017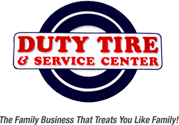 Good bunch of guys
Kelly Sahler

, 11/21/2017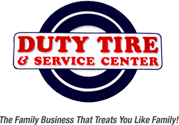 I take my vehicle there because I trust Steve and his team. He is honest and straight forward about what needs to be done to take care of the vehicle. Pricing is fair and you can trust they will do a good job.
Justin Hendrix

, 12/18/2017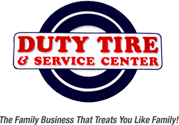 My son and I drove over 4 hours to look at a vehicle at a dealership close to this shop. We decided at the last moment to take the car here for a quick review to see if they spotted anything majorly wrong. The shop was very busy but when I explained the situation the gentleman said he would get someone to look at the car. The mechanic test drove the car and put it on their lift to ensure he was able to see anything wrong under the car. He then informed us of a small minor leak under the vehicle and said the car was definitely worth what the dealership was asking. I thanked him very much for his time and went into the shop to pay. They said the charge was $18, so I paid them $25 and he said he was giving the additional to the mechanic that helped my son and I. I truly wish this shop was closer to my home because I would make them my trusted mechanic! I highly recommend this honest and trustworthy shop for all your auto repair needs!
Tracey Kite

, 01/09/2018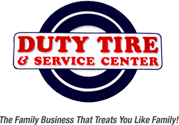 Steve has always shot me straight and keeps my cars in tip top shape. Even though I've moved almost to Durham, I still make the trip to Duty when I need something done. Cannot recommend them enough.
Kathleen Kurdys

, 02/16/2018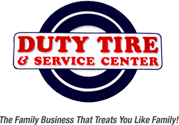 Great place reasonable prices they treat you like family
Melissa botkin

, 02/18/2018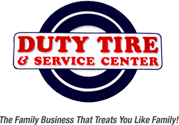 GREAT
Robert Harrison

, 02/25/2018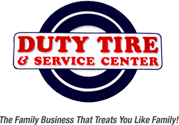 Decent prices, good service, trustworthy, and friendly people.
Jeffrey Johnson

, 03/09/2018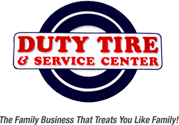 Very honest guys!
Jimil Patel

, 03/13/2018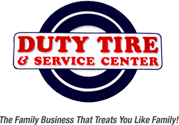 Duty tire has been very helpful to me for several years. I will keep taking my vehicles there for service because I trust them to do what is necessary without ripping me off. I travel a lot for work so they help keep me going.
Mark Ellingwood

, 03/31/2018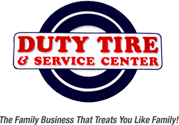 it was the Best
Dan Clifford

, 04/09/2018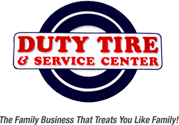 Excellent service. Quick and courteous. Thanks.
Papi Castillo

, 04/11/2018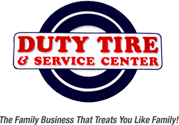 A+ service!! Steve, Kevin & staff are excellent!!
Jan Bunn

, 05/29/2018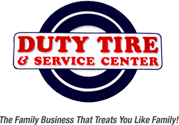 Always exceptional business! ???
Kimberly Schell

, 06/06/2018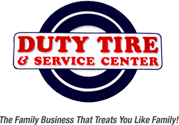 Always go to duty always takes care of my needs
Anthony Rufrano

, 06/10/2018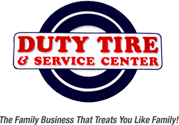 Wonderful and the guys are awesome
Juanita Caroway

, 06/27/2018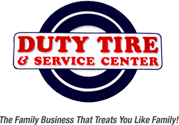 Reasonable people and good work
Svetlana Pavlova

, 07/11/2018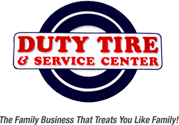 Perfect staff! I love the mom and pop feel about this place versus chained shops that only care about the almighty dollar. They want to keep you safe without pressuring you to buy/fix unnecessary things.
Crystal Lefoy

, 07/28/2018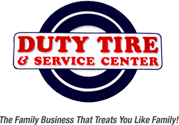 I've been going to Duty tire in North raliegh for years. Now that I moved south of raliegh it was going to be harder to get up there. Steve Duty is just as good as his brother. Service is excellent! They are always busy for a reason. Steve and Dave are both passionate about their customers, honest, very fair, and go the extra mile!
Mark Kanczak

, 08/01/2018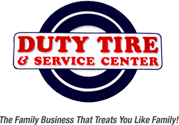 Best place I've had! Their honest and treat you like family! I've been dealing with them for over 5 years!
D Ryda

, 08/09/2018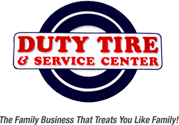 I go to Duty Tire & Service Center because I know I'll get an honest diagnosis at an extremely fair price. I started going there when I had issues with my 12 y/o Jeep Compass that was on the fritz. Steve Duty gave me his honest opinion - the kind I'd expect from a friend. At a vulnerable decision-making point with my Jeep, he gave me the information & advice I needed to finally let it go. Many mechanics wouldn't & could've used it to their advantage to make a buck, but not Steve. I've since purchased a newer vehicle & brought it here for brakes - fully ceramic - at a phenomenal price (lower than what nearby shops charge for semi-metallic)! Other than the above - what I enjoy is seeing Duty's care for the community - from their Free Bread (offered daily) to sponsoring & coaching Little League Baseball (they have the cutest team pictures mounted on the walls). I'm happy I came across them and they are now my trusted mechanics.
Martie Morris

, 09/13/2018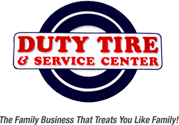 Great guys, had us fixed up and on the road in no time.
Robert Brewer

, 10/02/2018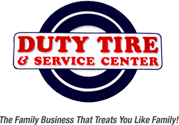 Have been going other for years, and they're very professional. Will take care of your car, and they're open till 6 pm.
Lakesha Parker

, 10/13/2018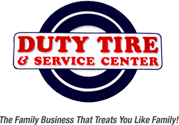 We've had our vehicles serviced not long after we moved to Garner in 1989. I trust Steve and the crew to be fair and honest about what is the best value for our service requirements. Period.
mose stocks

, 11/02/2018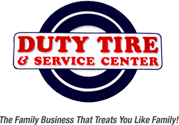 I get my oil changes here and I've had other work done to vehicle here as well and I have a Hyundai so it's difficult to work on but Duty & Kevin get right on it and get me squared away as soon as they can!!!! WONDERFUL place to go to for car work and you feel right at home there too!!!!
Rosemary Craycraft

, 11/08/2018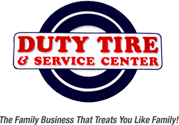 I used to live across the street from this shop. I've moved to the other side of the county now and still drive to have all my vehicle work done here. Honest guys who won't sell you what you don't need. They do work the right way the first time.
Jason Russell

, 12/03/2018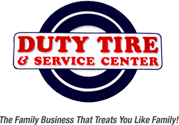 Can't say enough good things about Duty Tire. I have a very troubled vehicle to say the least, and these guys are there for the rescue every time. And for even the every day stuff from oil changes, tires, to wheel bearings and more, their timeliness, service and prices cannot be beat. So very happy we found these guys!
Chris Putman

, 12/17/2018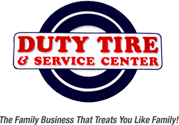 Love how helpful, direct, and honest this shop is. They truly are the absolute best!
Whitney Slattery

, 01/03/2019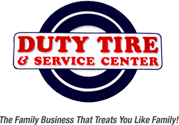 Great people very knowledgeable and would definitely come back again. One of the few places you feel welcomed not just for your money. If Keith is assigned to your car you?re lucky. He has a great work ethic and goes above and beyond.
Soda

, 01/19/2019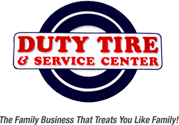 Honest service. Does great work!
Don Martin

, 02/04/2019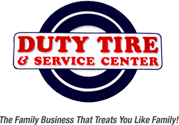 Speedy and great customer service
Patrick King

, 02/18/2019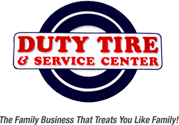 Great service and good prices. Can't beat it!
Wendy Huber

, 04/08/2019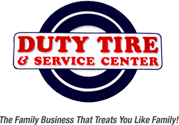 Excellent service and speedy.
Bill Oates

, 05/31/2019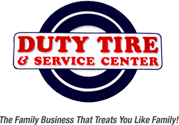 BEST PLACE IN TOWN! super friendly staff, quick a efficient work! Very trustworthy! I?m always pleased with their work!
Katie Hall

, 06/20/2019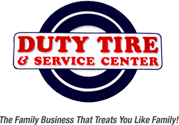 Great car service place. The workers make you feel at home.
Arlene Evans

, 07/07/2019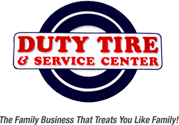 We have gone here for years and always get fast, fair and friendly service. Steve Duty is a good man and we love supporting a local, family business.
Kristen Barnett

, 09/04/2019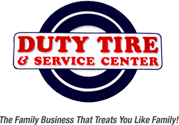 Great place to take your vehicles for tires, inspections and/or mechanical problems. Lots of very experienced mechanics and very trustworthy. I've been taking my cars there for about 10 years now. David Duty cares. Thanks again David!
Jim G.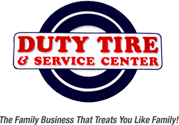 These guys are really terrific! They're fair and honest. If they weren't they would not have such a huge customer base. Talk to Chris. He's very helpful.
Gary M.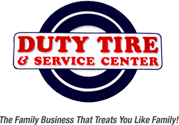 Great Service. I showed up on the wrong day and time. They did not make me feel bad. They fit me in and got me out quick. They also told me honestly what the best tires would be, and which ones they use on their own cars. Could not be happier! I will be going there from now on.
Timothy H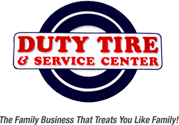 Great, quick service! Reasonable prices. Professional, trustworthy and knowledgeable staff. Oh, and they always answer the phone when you call - WOW!
Brittany R.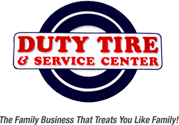 Excellent service and even friendlier staff. They were extremely pleasant to work with, understanding, and flexible. I highly recommend Duty for your auto services.
Ben C.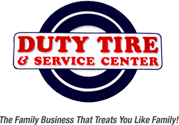 These guys are the best service shop in Raleigh. Super friendly staff that are knowledgeable and will tell you exactly what's wrong.
Arthur G.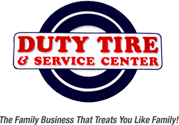 Quickly assisted me and tightened a loose connection to the POS terminal and sent me on my way free of charge. My friend Dustin referred me to this place and I'm glad he did. Mathew and the other mechanics did great work. Hopefully this fixes the connection problems I've been having.
Jacob P.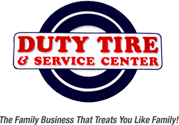 Honest and experienced. You'll never go to another shop once you've dealt with Dave and Chris. Thanks for always looking out for me guys!
Wadah S.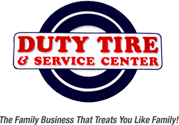 This is my go to place for my car maintenance! If something unexpected happens to my car, I'll definitely take it there and I know they will do it right at the right price! Honest trustworthy, and friendly staff!
Jonathan N.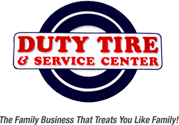 I have been going to Duty Tire for 15 plus years. Honest, dependable, and actually fun to be around. The interplay between Dave, Chris, staff and customers is fun and enjoyable to watch. You can tell they enjoy their work and their ability to take care of their customers and their vehicles.
Boyd B.
Duty Tire & Service Center
405 Tryon Rd,
Raleigh, NC 27603
Duty Tire & Service Center
5220 Atlantic Ave,
Raleigh, NC 27616