You Don't Have to Take Our Word for It!

Here's what some of our satisfied customers have to say about Duty Tire & Service Center: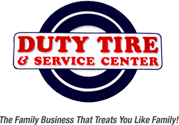 09/22/2021
These guys treat every patron to great service. Always finding options to work with you.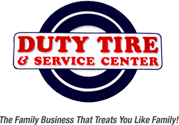 09/22/2021
Like always Steve gave us the best deal possible for a new set of tires for our Toyota. I had called several places around town to get a quote. I prefer to support local businesses. Service was efficient and they even replaced the valve stems that I did not know needed replacing to make sure the new tires would be in perfect working condition. We will be back for sure.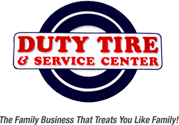 09/10/2021
Family owned and operated and they do a fine job and fine people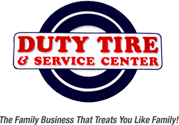 09/01/2021
I came in with a P131 code problem related to an oxygen sensor. They gave me an initial estimate of $280 because the sensor was expensive, however, when I came to pick it up they told me that the sensor in the car was not broken, just badly placed. They didn't charge to place it correctly, and instead only charged the cost of a regular inspection, with overall service price ending up as $30! I was really admired by their honesty of just fixing the sensor connection instead of installing a new one anyways. I will recommend them to anyone, and will be coming back when needed!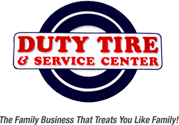 08/18/2021
Best place for auto repairs and service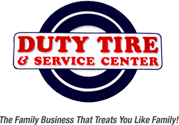 08/07/2021
Friendly helpful and more than fair.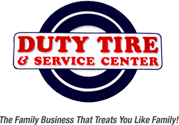 07/21/2021
(Translated by Google) Very good service (Original) Muy buen servicio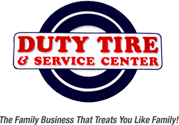 07/19/2021
Good prices, friendly hard working staff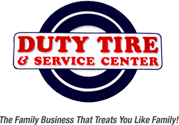 07/16/2021
Got my vehicle inspection done and they got me out ASAP.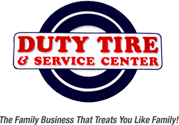 07/15/2021
Great...place! Good work..mechanics are very knowledgeable..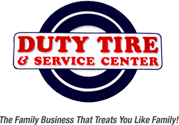 05/29/2021
Duty Tire is the only shop I trust to service my vehicle. They'll work with you if there's an issue and always offer a fair price in the event of unforseen circumstances.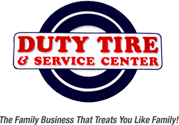 04/10/2021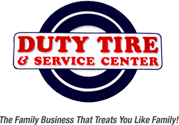 04/10/2021
One of the best locally owned businesses. Highly recommended.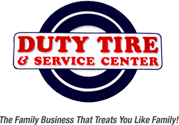 04/09/2021
Sattisfied , highly honest people . I had a problem with my driver rear tire that a screw went in that I though I might need more job done In it . I was nervous . The mechanic spoke honest with me and said is not that bad as I tough . Great customer service I feel great .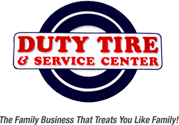 03/30/2021
Great service always. Great job guys from everyone at Modern Plumbing and Backflow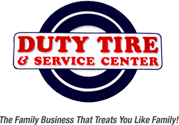 03/27/2021
Quick turn around, super friendly, and very affordable. Even open on Saturday mornings. They've helped me out a number of times, and it's been a pleasure working with them on each occasion.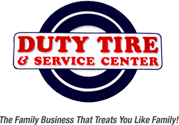 03/25/2021
Always great service and reasonable prices!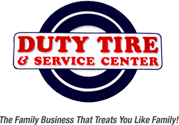 03/24/2021
Honest service. Does great work!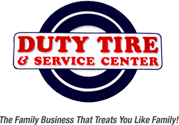 02/19/2021
I have been using Duty Tire for 20+ years. Great service, good people to work with!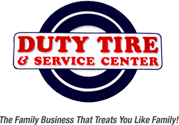 02/05/2021
I needed an oil change on my day off from work and I kept putting it off... I finally realized that it needed to be done now, so I took a suggestion from a friend and drove to Duty Tire. They were able to get me in right away and took no time in getting it done. They included a fluid check and tire rotation. They didn't try to push any more services on me and there was no extra charges or surcharges. The price was extremely reasonable and the service was fantastic! The staff was friendly and professional with a great attitude. I highly recommend Duty Tire for your needs. Thank you for fitting my car in, getting it done efficiently and the respect shown to myself. I will be back!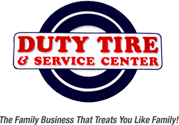 02/04/2021
They did great work on my car very satisfied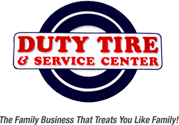 01/13/2021
They are always friendly and very knowledgeable.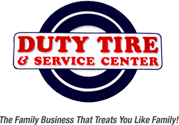 01/10/2021
Amazing and fast service!!!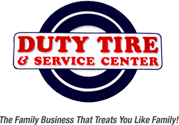 12/04/2020
I have been a customer at Duty Tirefor over 30 years and have always been happy with their service.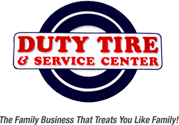 11/24/2020
I used the one off Atlantic Ave for many years and have always had a fantastic experience. Since we moved we now go to the Tryon Road location and Steve Duty and his guys do a wonderful job as well. Listen, car repairs are costly and similar in price pretty much wherever you go. But an honest mechanic who is straight with you and doesn't sell you things you don't need, that is what's most important. A mechanic who operates like that will always have a lot full of cars. Beware car repair places with empty lots with no waiting! They are empty for a reason!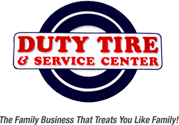 11/18/2020
Wonderful experience, quick and easy. They patched my tire in 15 or so minutes and I was on my way after dropping $12 on it. Would highly recommend to everyone.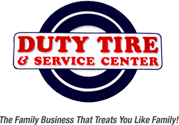 11/17/2020
Took care of my tire that had a piece of metal in it, good service, would recommend.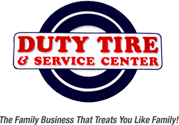 11/09/2020
Always great. Tried other places and always get disappointed.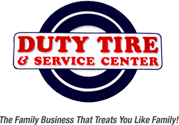 10/30/2020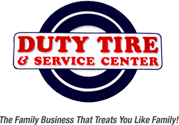 09/04/2020
A great place to always get your car serviced! The people here are great and the prices are always competitive! It's nice to have a friendly repair shop that doesn't take advantage of people.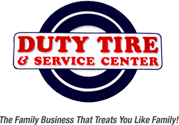 08/27/2020
Duty Tire does great work on my vehicles at reasonable prices. I've been using them for a couple years now and I've never had a bad experience. They've earned my trust, and that's extremely valuable to me!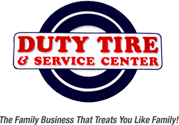 07/02/2020
HONEST, reliable, and quick service!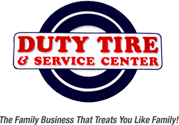 06/24/2020
Amazing, communicative and honest, which is super important to me. Super quick, super easy, and the guys act like everyone is their friend.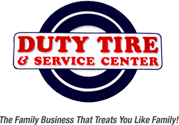 03/07/2020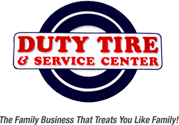 02/23/2020
Good folks. Quick service.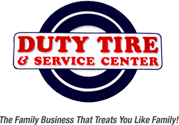 02/22/2020
Guys were friendly and knowledgeable. We will visit again.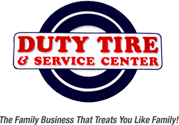 02/12/2020
Once again Duty Tire, Steve Duty A& staff have come through for me!! Had to get my car serviced and didn't worry or think about going anywhere else!! Folks they Awesome!! + service!! Steve, Kevin & staff are excellent!!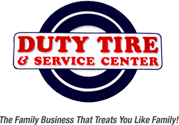 01/29/2020
Always honest and forthcoming. Great prices and polite. Definitely recommended!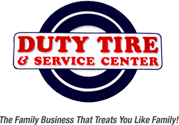 01/12/2020
They do very good work and their customer service is great.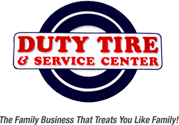 01/11/2020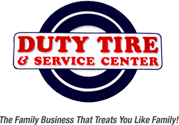 01/11/2020
Quality service at an affordable price. I went here last time I needed to get my 95K mile routine maintenance done. I ended up waiting for 2 hours because they had a lot of customers in the morning but overall they saved me 100 dollars compared to if I had gone to the Toyota dealership to get my car serviced.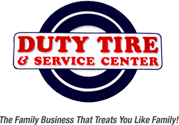 11/30/2019
Nice people good service.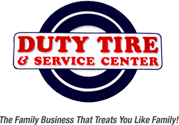 11/29/2019
They are always respectful, treat you very nice, and do good work. I like the service there.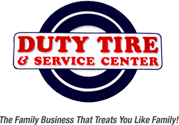 11/26/2019
Owner Steve Duty, very personal and fair in pricing.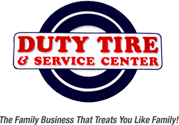 11/20/2019
Have been going there for years, and they're very professional. Will take care of your car, and they're open till 6 pm.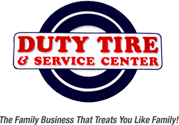 11/20/2019
This team is the best. You want to feel like you're being treated fair by a family owned business that honestly gives back to the community then this is the spot.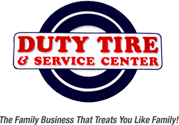 10/26/2019
I've been going to Steve at Duty Tire for years and it is always the best service, no non-sense and excellent labor at a fair price.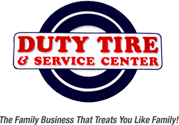 10/24/2019
They are honest, reasonable and have great customer service.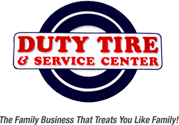 09/18/2019
I can't put into words the level of service I've gotten here. I moved to Raleigh in 2014 from Eastern NC, and I've always been particular about choosing mechanics and who works on my vehicles. However, Steve and his crew there have always provided the most excellent service. They've done brakes, suspension work, and odds n ends on a few of my vehicles. Always quick and friendly, with a pleasant and friendly waiting area, this place is truly what all auto service centers should be. I would recommended them to anyone looking for a shop where they'll treat you right.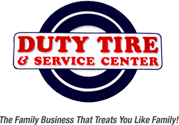 06/15/2017
Awesome service! They are Big sports fans and I always seem to meet awesome people while I'm waiting for my car to get done! Family operated since day uno! Don't see that much anymore! Keep Rocking Steve & Kevin! Go PACK!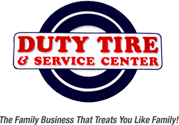 07/24/2017
Walked in.. Asked for someone to check my tire that wasn't holding air... They took my car in without any wait time.. Plugged it and wouldn't take a tip.. Hats off to you guys for a fast job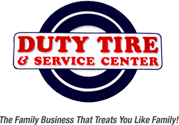 07/30/2017
Excellent service and excellent pricing!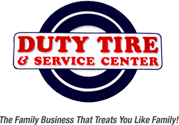 07/31/2017
My car sprung a leak Sunday night a few blocks away so I drove here and left it overnight. I came back Monday and they patched it for me for a very reasonable price and the service was great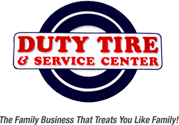 11/21/2017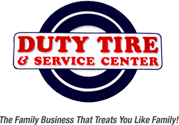 12/18/2017
I take my vehicle there because I trust Steve and his team. He is honest and straight forward about what needs to be done to take care of the vehicle. Pricing is fair and you can trust they will do a good job.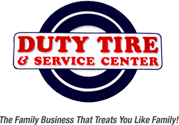 01/09/2018
My son and I drove over 4 hours to look at a vehicle at a dealership close to this shop. We decided at the last moment to take the car here for a quick review to see if they spotted anything majorly wrong. The shop was very busy but when I explained the situation the gentleman said he would get someone to look at the car. The mechanic test drove the car and put it on their lift to ensure he was able to see anything wrong under the car. He then informed us of a small minor leak under the vehicle and said the car was definitely worth what the dealership was asking. I thanked him very much for his time and went into the shop to pay. They said the charge was $18, so I paid them $25 and he said he was giving the additional to the mechanic that helped my son and I. I truly wish this shop was closer to my home because I would make them my trusted mechanic! I highly recommend this honest and trustworthy shop for all your auto repair needs!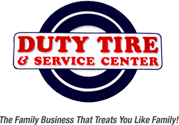 02/16/2018
Steve has always shot me straight and keeps my cars in tip top shape. Even though I've moved almost to Durham, I still make the trip to Duty when I need something done. Cannot recommend them enough.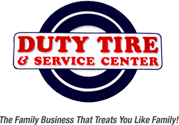 02/18/2018
Great place reasonable prices they treat you like family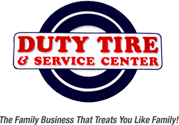 02/25/2018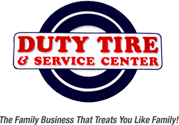 03/09/2018
Decent prices, good service, trustworthy, and friendly people.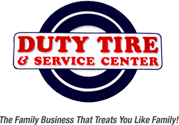 03/13/2018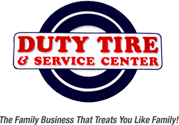 03/31/2018
Duty tire has been very helpful to me for several years. I will keep taking my vehicles there for service because I trust them to do what is necessary without ripping me off. I travel a lot for work so they help keep me going.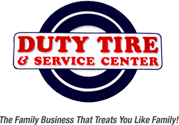 04/09/2018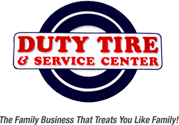 04/11/2018
Excellent service. Quick and courteous. Thanks.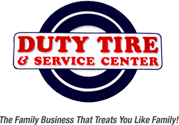 05/29/2018
A+ service!! Steve, Kevin & staff are excellent!!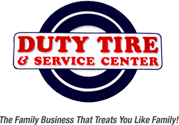 06/06/2018
Always exceptional business! ???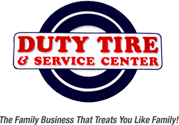 06/10/2018
Always go to duty always takes care of my needs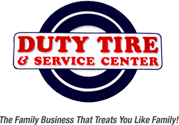 06/27/2018
Wonderful and the guys are awesome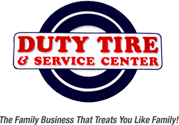 07/11/2018
Reasonable people and good work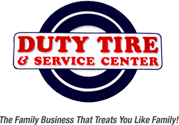 07/28/2018
Perfect staff! I love the mom and pop feel about this place versus chained shops that only care about the almighty dollar. They want to keep you safe without pressuring you to buy/fix unnecessary things.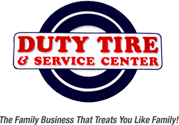 08/01/2018
I've been going to Duty tire in North raliegh for years. Now that I moved south of raliegh it was going to be harder to get up there. Steve Duty is just as good as his brother. Service is excellent! They are always busy for a reason. Steve and Dave are both passionate about their customers, honest, very fair, and go the extra mile!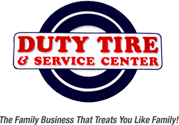 08/09/2018
Best place I've had! Their honest and treat you like family! I've been dealing with them for over 5 years!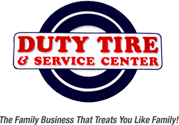 09/13/2018
I go to Duty Tire & Service Center because I know I'll get an honest diagnosis at an extremely fair price. I started going there when I had issues with my 12 y/o Jeep Compass that was on the fritz. Steve Duty gave me his honest opinion - the kind I'd expect from a friend. At a vulnerable decision-making point with my Jeep, he gave me the information & advice I needed to finally let it go. Many mechanics wouldn't & could've used it to their advantage to make a buck, but not Steve. I've since purchased a newer vehicle & brought it here for brakes - fully ceramic - at a phenomenal price (lower than what nearby shops charge for semi-metallic)! Other than the above - what I enjoy is seeing Duty's care for the community - from their Free Bread (offered daily) to sponsoring & coaching Little League Baseball (they have the cutest team pictures mounted on the walls). I'm happy I came across them and they are now my trusted mechanics.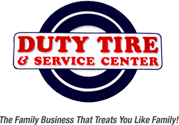 10/02/2018
Great guys, had us fixed up and on the road in no time.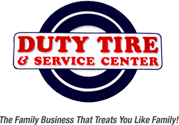 10/13/2018
Have been going other for years, and they're very professional. Will take care of your car, and they're open till 6 pm.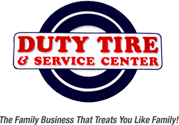 11/02/2018
We've had our vehicles serviced not long after we moved to Garner in 1989. I trust Steve and the crew to be fair and honest about what is the best value for our service requirements. Period.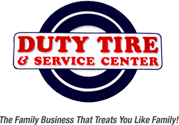 11/08/2018
I get my oil changes here and I've had other work done to vehicle here as well and I have a Hyundai so it's difficult to work on but Duty & Kevin get right on it and get me squared away as soon as they can!!!! WONDERFUL place to go to for car work and you feel right at home there too!!!!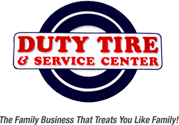 12/03/2018
I used to live across the street from this shop. I've moved to the other side of the county now and still drive to have all my vehicle work done here. Honest guys who won't sell you what you don't need. They do work the right way the first time.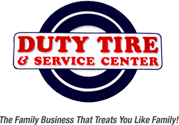 12/17/2018
Can't say enough good things about Duty Tire. I have a very troubled vehicle to say the least, and these guys are there for the rescue every time. And for even the every day stuff from oil changes, tires, to wheel bearings and more, their timeliness, service and prices cannot be beat. So very happy we found these guys!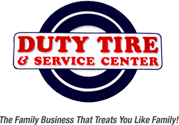 01/03/2019
Love how helpful, direct, and honest this shop is. They truly are the absolute best!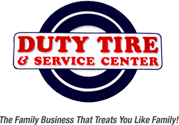 01/19/2019
Great people very knowledgeable and would definitely come back again. One of the few places you feel welcomed not just for your money. If Keith is assigned to your car you?re lucky. He has a great work ethic and goes above and beyond.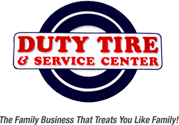 02/04/2019
Honest service. Does great work!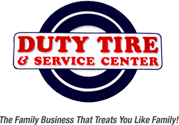 02/18/2019
Speedy and great customer service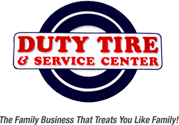 04/08/2019
Great service and good prices. Can't beat it!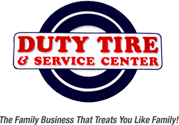 05/31/2019
Excellent service and speedy.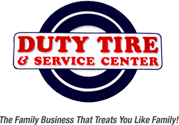 06/20/2019
BEST PLACE IN TOWN! super friendly staff, quick a efficient work! Very trustworthy! I?m always pleased with their work!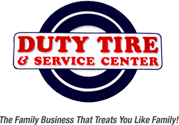 07/07/2019
Great car service place. The workers make you feel at home.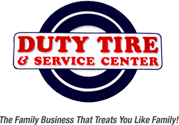 09/04/2019
We have gone here for years and always get fast, fair and friendly service. Steve Duty is a good man and we love supporting a local, family business.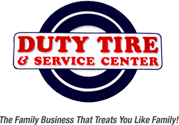 Great place to take your vehicles for tires, inspections and/or mechanical problems. Lots of very experienced mechanics and very trustworthy. I've been taking my cars there for about 10 years now. David Duty cares. Thanks again David!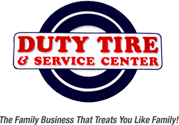 These guys are really terrific! They're fair and honest. If they weren't they would not have such a huge customer base. Talk to Chris. He's very helpful.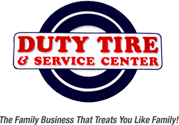 Great Service. I showed up on the wrong day and time. They did not make me feel bad. They fit me in and got me out quick. They also told me honestly what the best tires would be, and which ones they use on their own cars. Could not be happier! I will be going there from now on.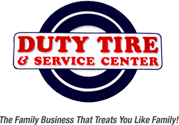 Great, quick service! Reasonable prices. Professional, trustworthy and knowledgeable staff. Oh, and they always answer the phone when you call - WOW!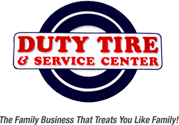 Excellent service and even friendlier staff. They were extremely pleasant to work with, understanding, and flexible. I highly recommend Duty for your auto services.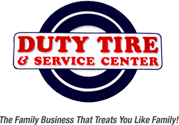 These guys are the best service shop in Raleigh. Super friendly staff that are knowledgeable and will tell you exactly what's wrong.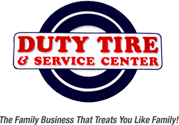 Quickly assisted me and tightened a loose connection to the POS terminal and sent me on my way free of charge. My friend Dustin referred me to this place and I'm glad he did. Mathew and the other mechanics did great work. Hopefully this fixes the connection problems I've been having.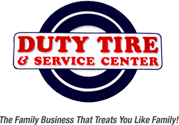 Honest and experienced. You'll never go to another shop once you've dealt with Dave and Chris. Thanks for always looking out for me guys!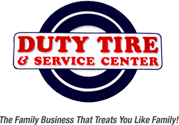 This is my go to place for my car maintenance! If something unexpected happens to my car, I'll definitely take it there and I know they will do it right at the right price! Honest trustworthy, and friendly staff!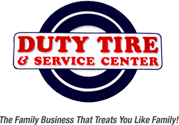 I have been going to Duty Tire for 15 plus years. Honest, dependable, and actually fun to be around. The interplay between Dave, Chris, staff and customers is fun and enjoyable to watch. You can tell they enjoy their work and their ability to take care of their customers and their vehicles.
Discover More About Reviews and Repair Services At Duty Tire & Service Center in Raleigh

Auto Repair Near Wake Forest
Auto Repair Near Cary
Miscellaneous Auto Services